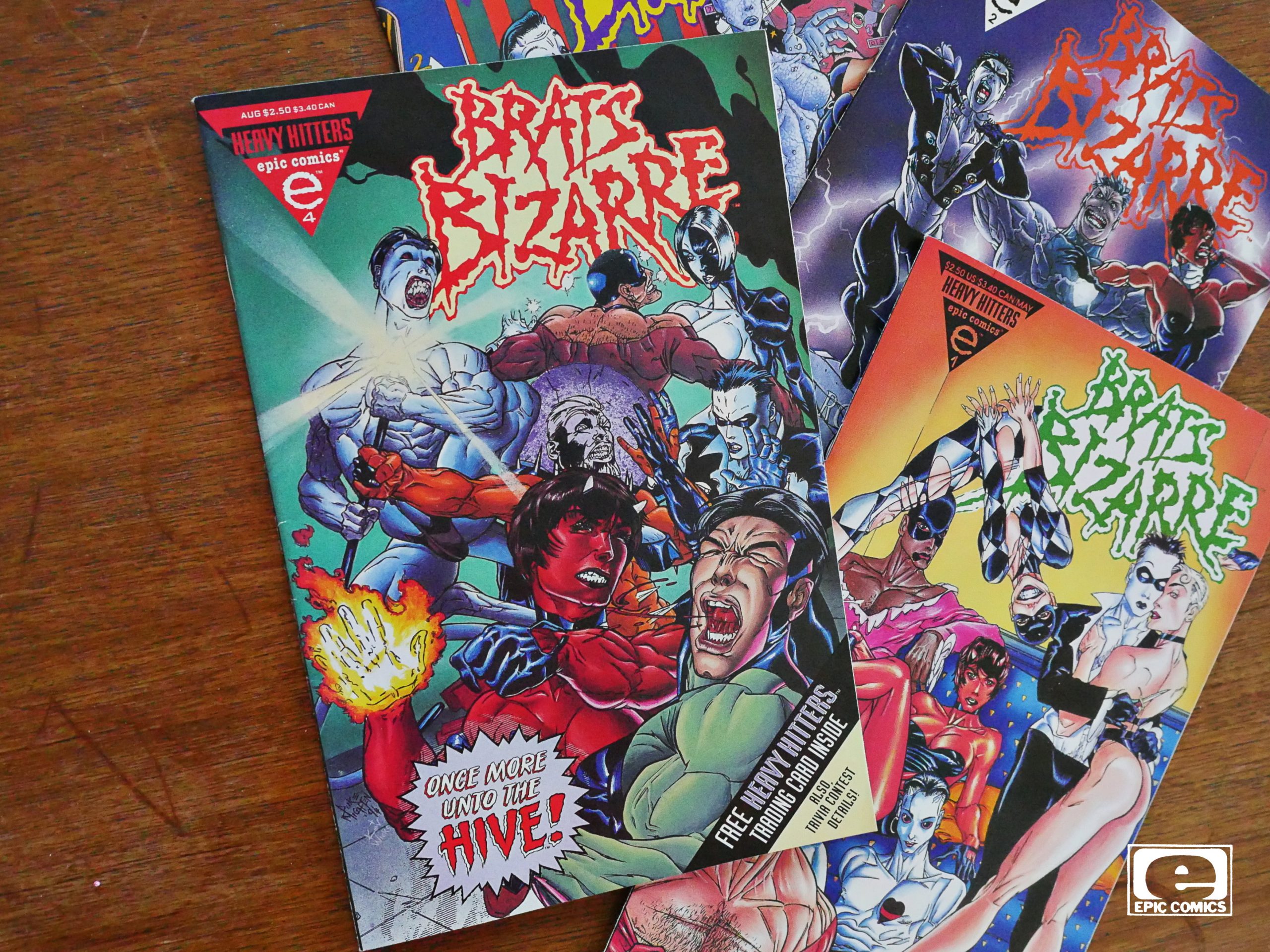 Brats Bizarre (1994) #1-4
by Pat Mills, Tony Skinner, Anthony Adhikary and others
This is it! The final "Heavy Hitters" Epic comics, and the final regular thing published by Epic Comics (in its original incarnation). (Sort of.)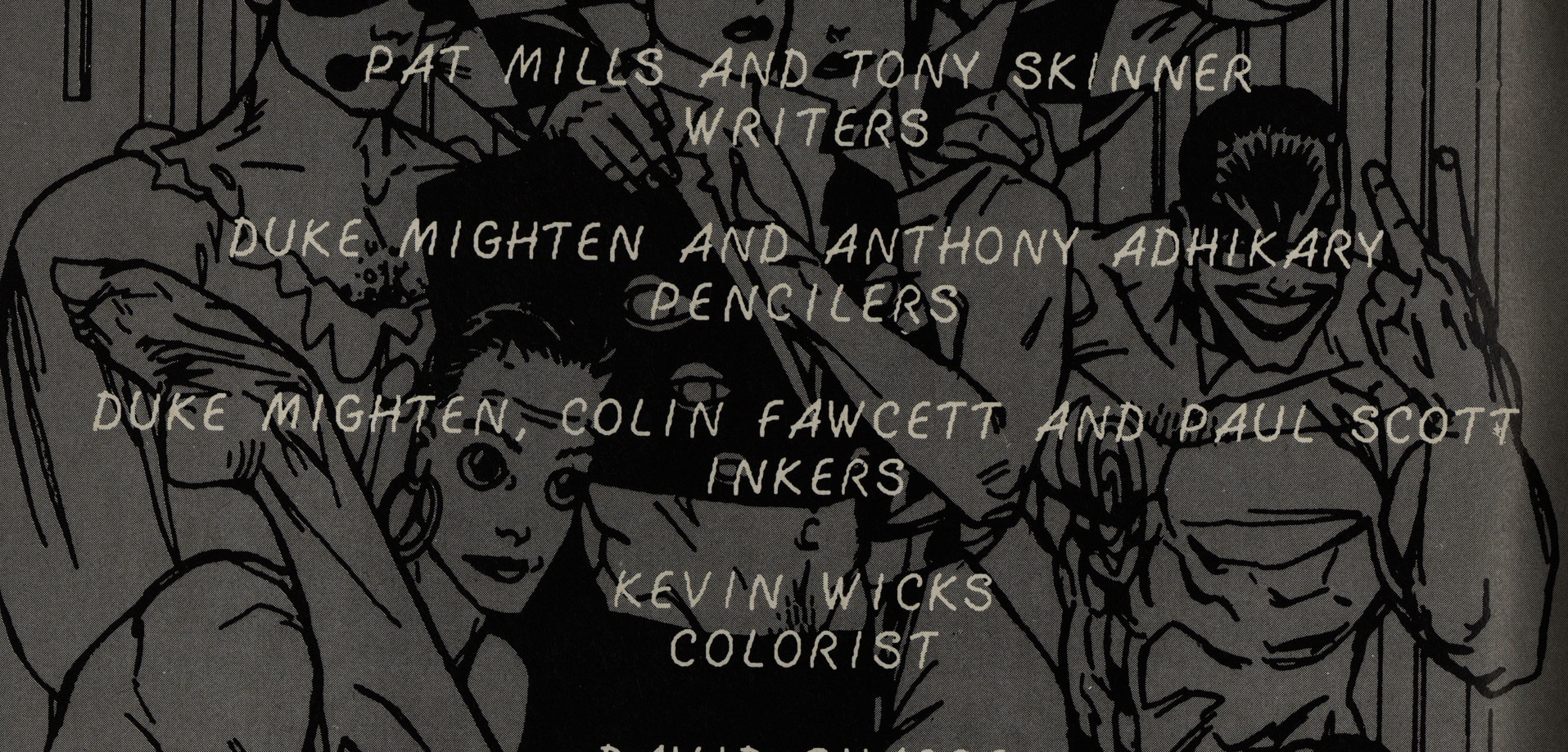 Man, there's a lot of people involved in making the first issue of this series…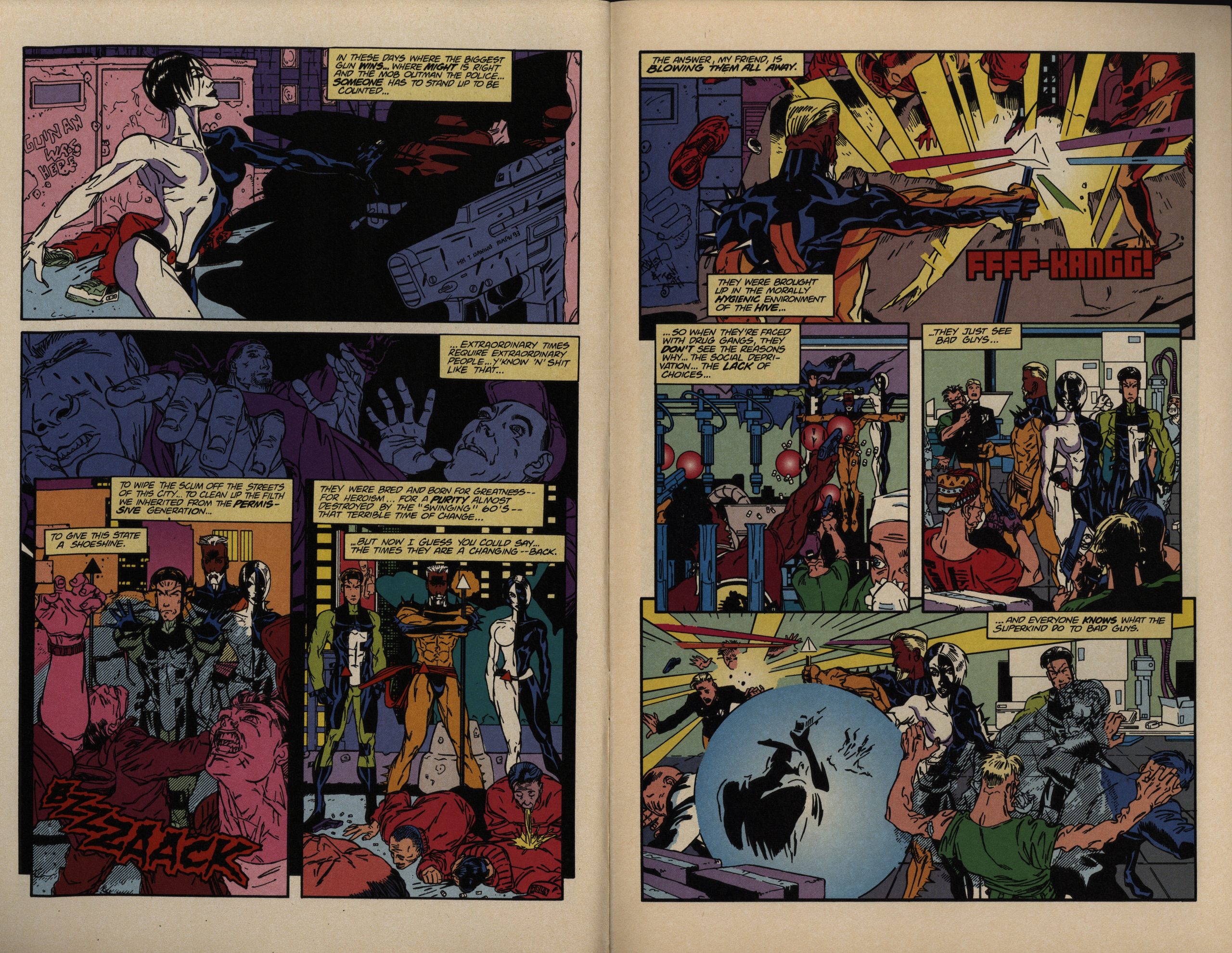 But, wow, the artwork is really deranged. It's fascinating in its fuzziness and how it extends super-hero art tropes into pornographic sheen. I guess that's the joke, and this book isn't the first one to pull this gag (to put it mildly). Bratpack (!) etc did some of the same stuff, but this time… it's British? Mills and Skinner were both 2000AD veterans, I think…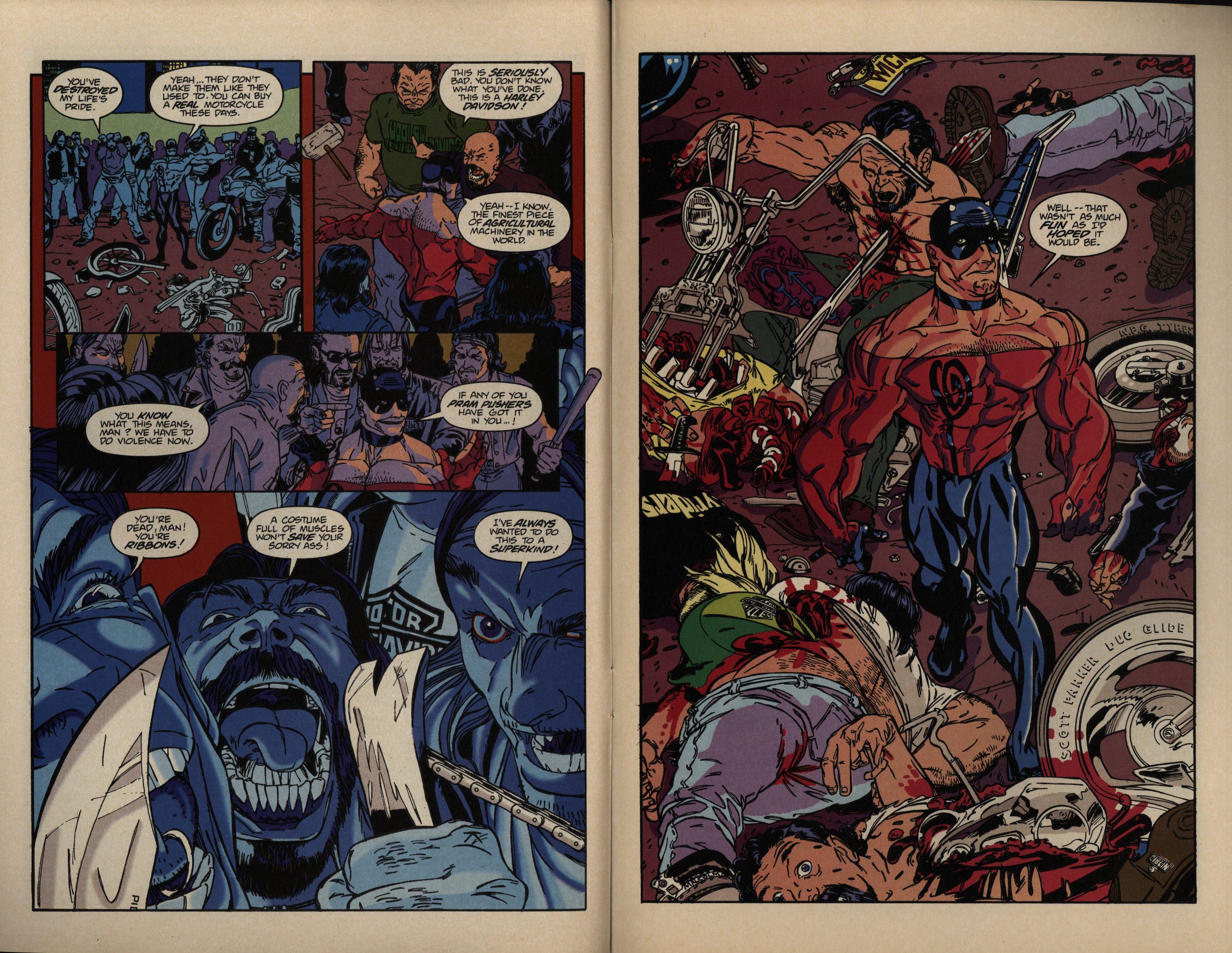 So the first issue is pretty hackneyed story-wise, but the way it commits to this art style makes it pretty readable, anyway. (Oh, yeah, the story is about an evil gummint (?) corp that breeds super-heroes, and the Brats are rebels, fighting (eventually) against the corp. The normal stuff.)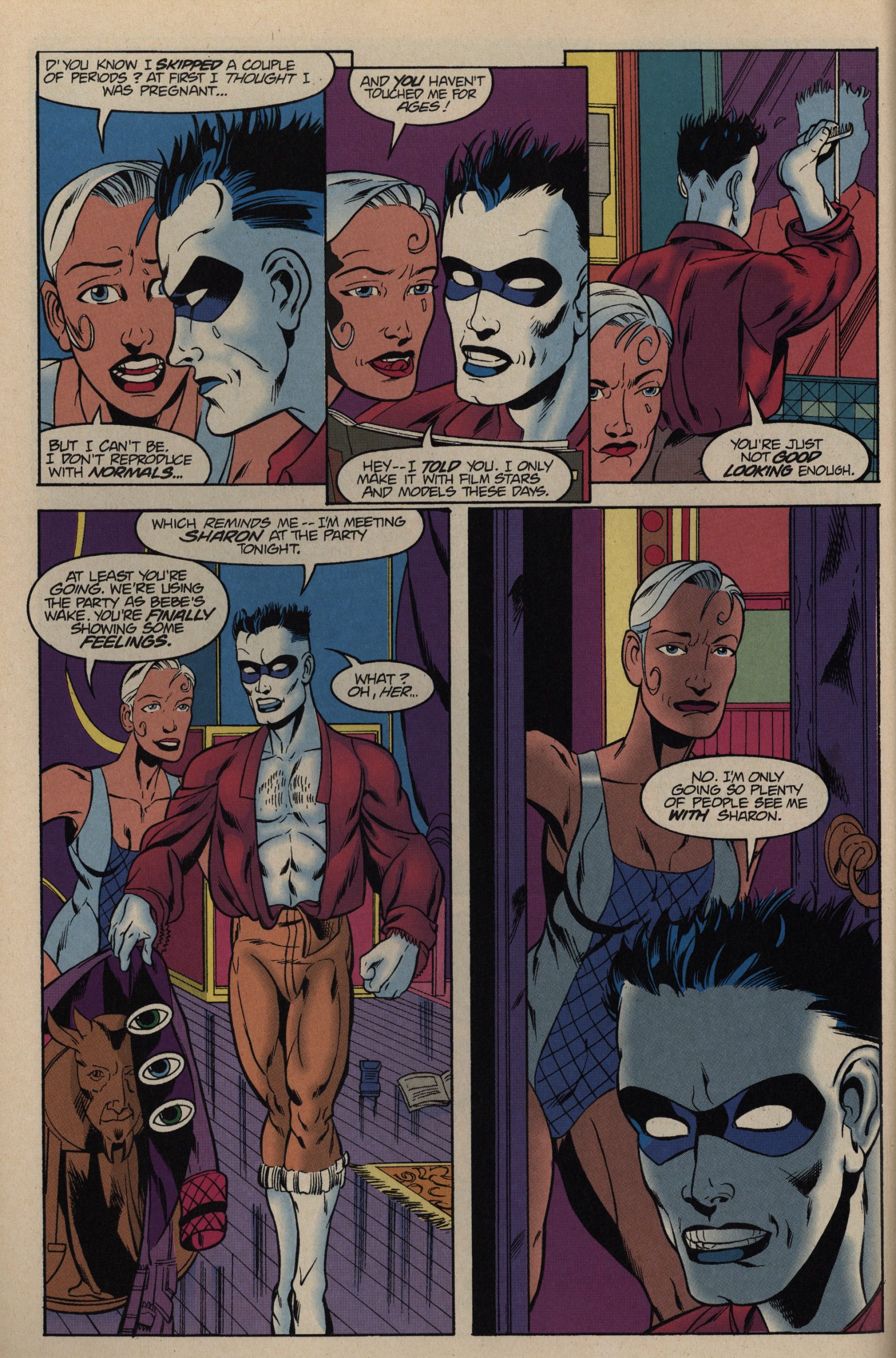 With the second issue, Adhikary takes over the pencilling completely, and the artwork changes drastically. Now the faces aren't delightfully bizarre any more, but just… kinda… inept. I mean, look at her mouth and chin in the lower left panel up there.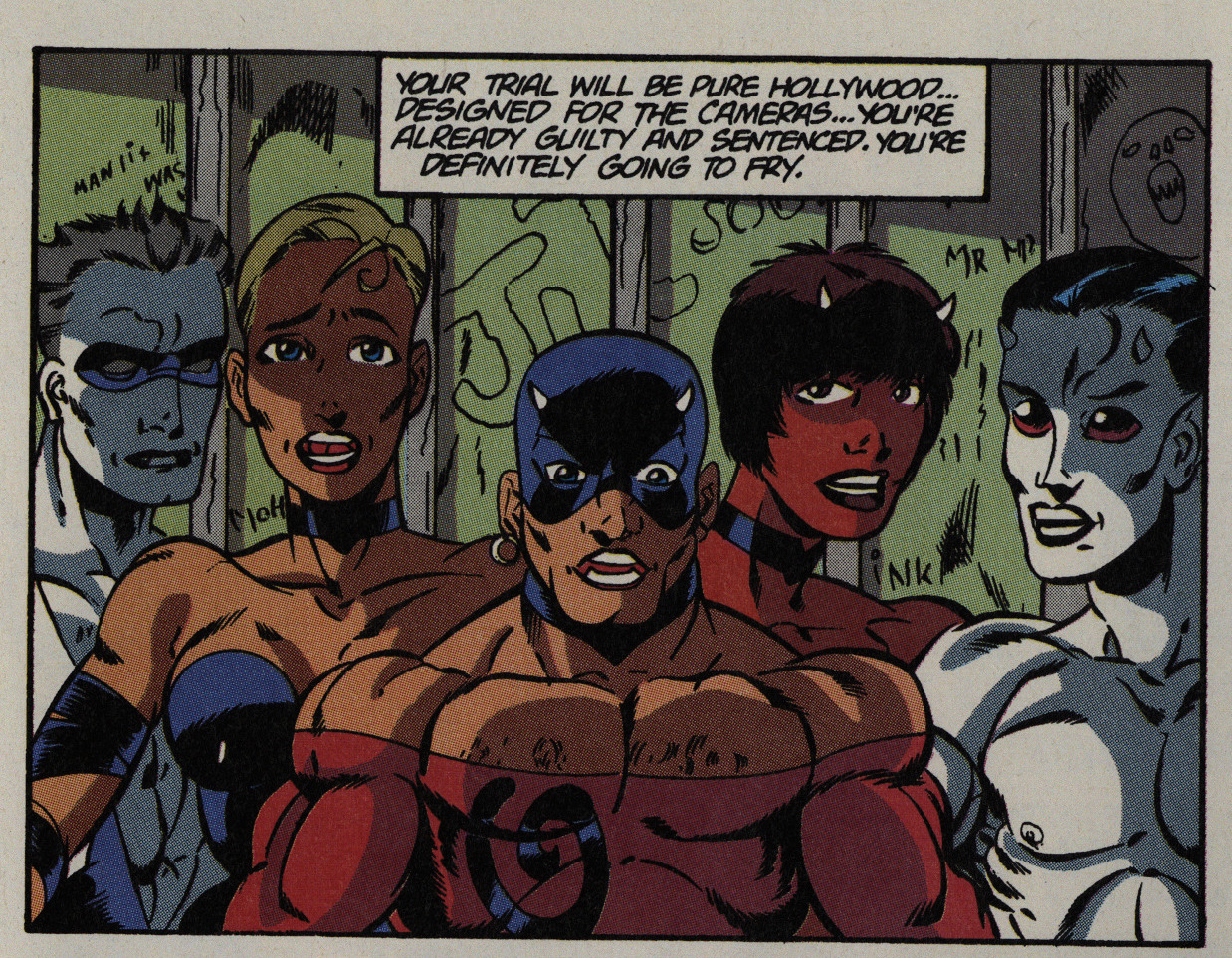 *gasp* How dastardly!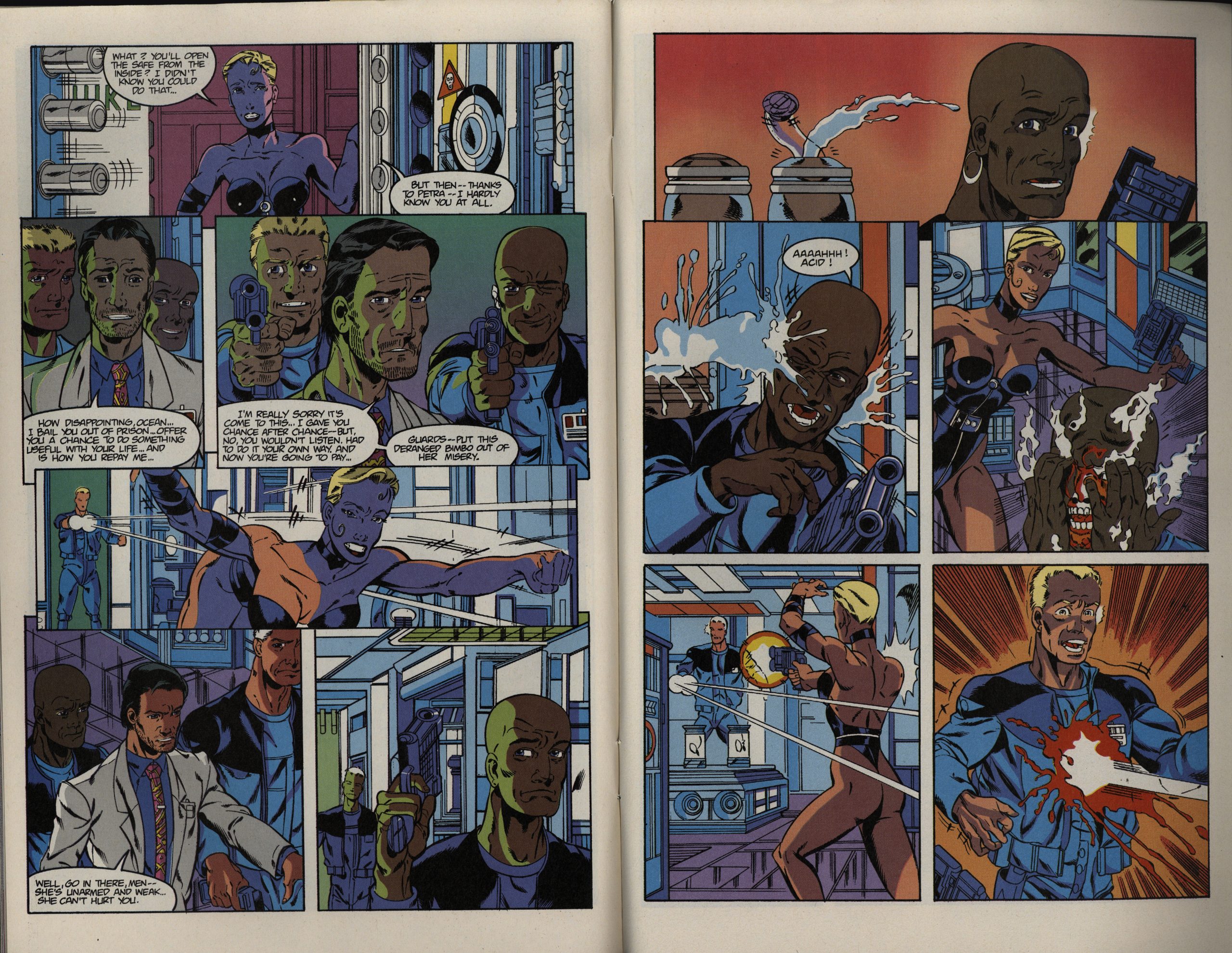 The action scenes aren't very exciting.
This series has never been reprinted or collected.

Aha! Brats Bizarre was started in the Toxic! anthology?
Mighten later moved onto Mills & Skinner's superhero satire, "Brats Bizarre", kind of like "Marshal Law" meets "X-Men"- just without the savage wit.
Carl Potts tried to make a TV series out of this:
BRATS BIZARRE (AND OTHER CARL POTTS PROJECTS)

Former comic scribe and editor Carl Potts tells us that he's working to develop a number of comic book properties as movies or TV shows. "We've got a variety of pitches out and we're getting ready to do some more," Potts told us. "I'm working with a management company in L.A."

Most of the properties are from his days as editor of Marvel's Epic comic line. One such project is Brats Bizarre. The 4 issue comic was written by Pat Mills and Tony Skinner and illustrated by Duke Mighten. Mills and Mighten teamed more recently on Batman: The Book of Shadows. "It's Fast Times at Ridgemont High meets X-Men," Potts said.
It did not happen.