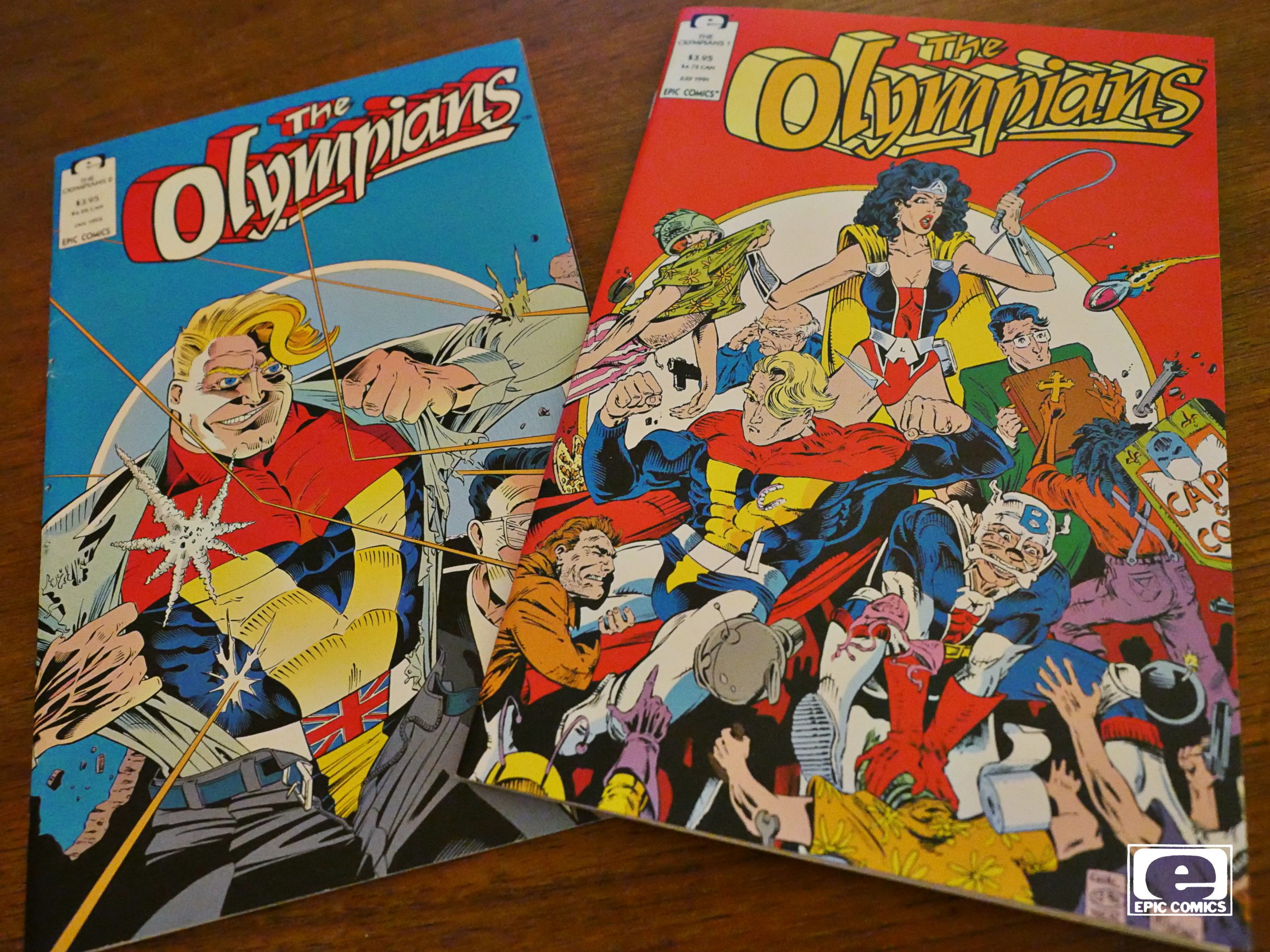 The Olympians (1991) #1-2
by Stephen Jewell, Gary Chaloner and Gary Martin
So this is a super-hero parody, I guess?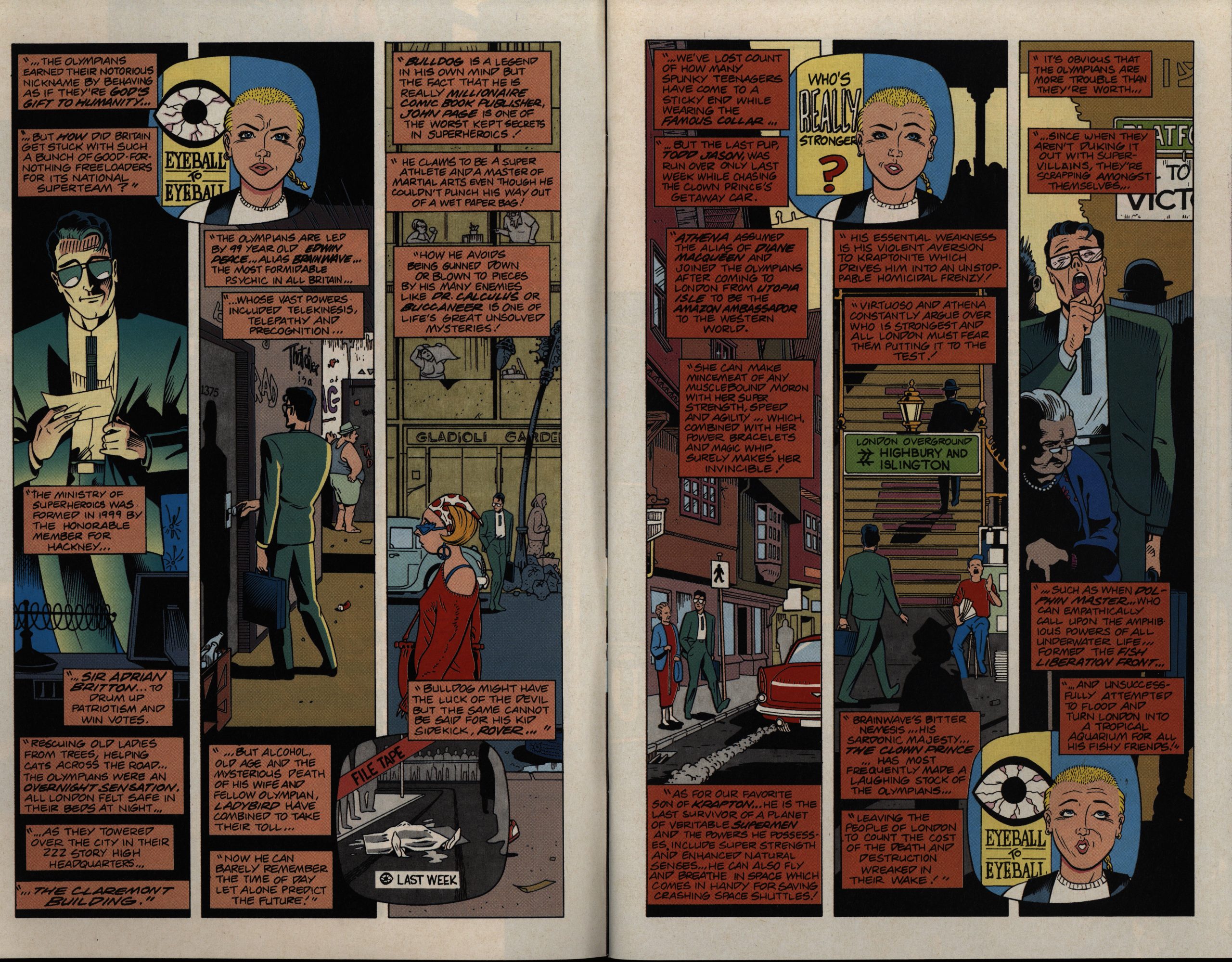 Right. We start off with a massive infodump that seems rather superfluous, really. It's Superman, Batman and Wonder Woman. We get it.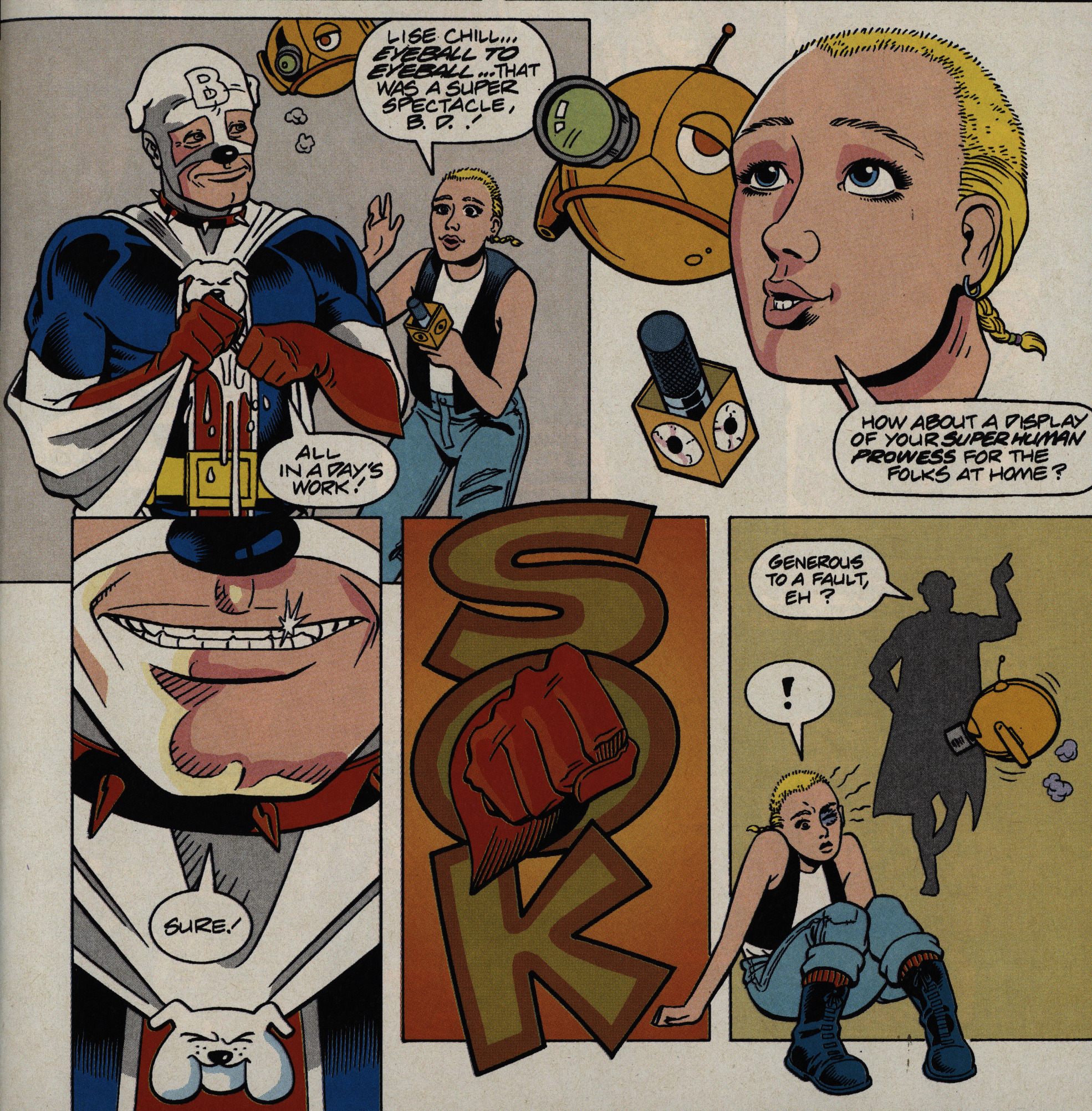 The Batman parody ("The Bulldog") seems really familiar… I feel I seen somebody do that before recentlyish. Anyway, the humour here is rather er uncomplicated.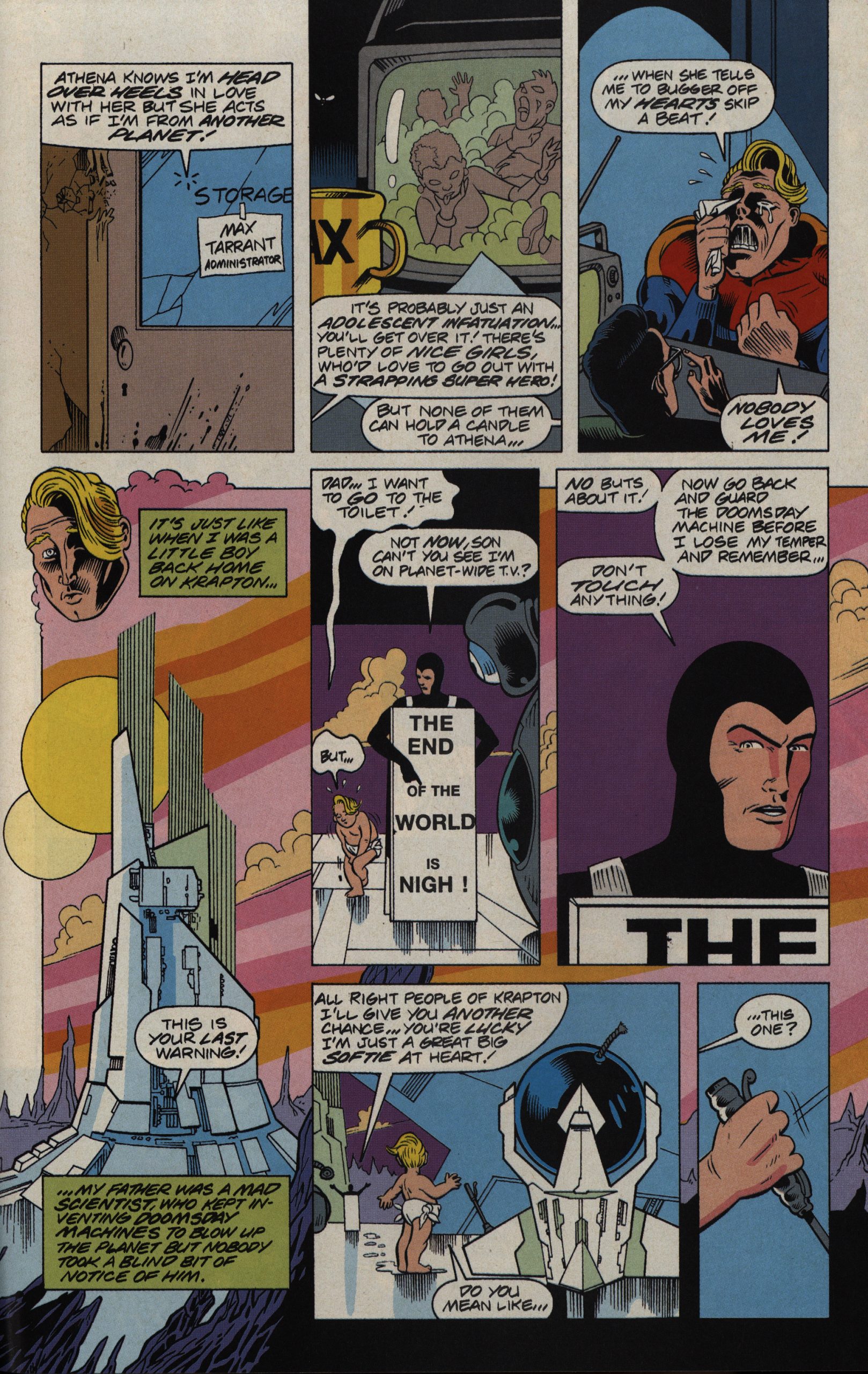 And of course we get origin stories for the super-heroes. (I love Superman in the top-right panel; that's just an amazing weep, possibly cribbed from Will Elder.)
OK, the joke above made me laugh.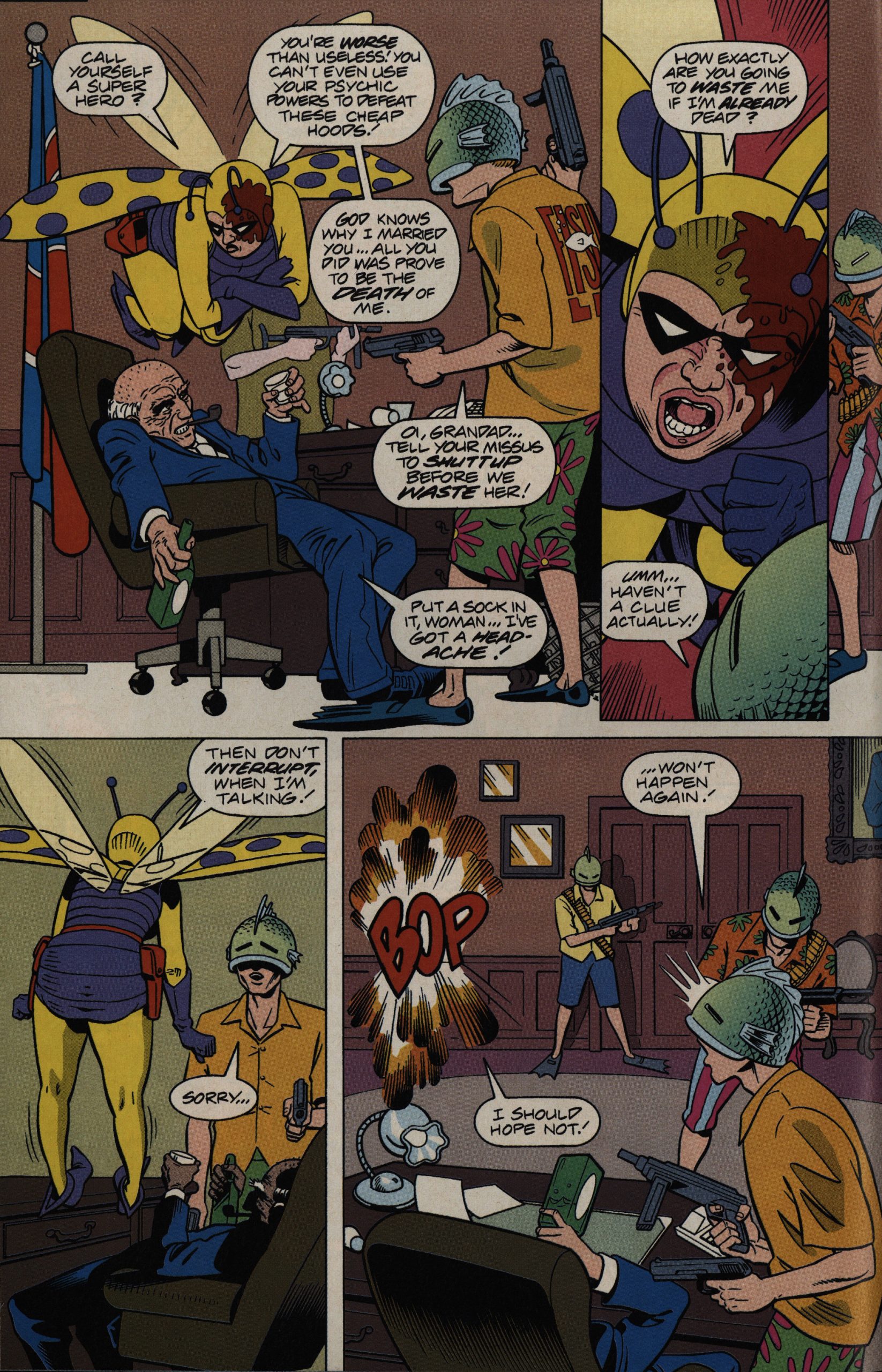 The artwork's quite attractive, really, with a clear line thing going on, but the panel-to-panel storytelling leaves something to be desired: I know that a feeling of chaos is probably what they're going for here, but sometimes what's actually happening just seems a bit muddled.
It does help a bit with the pacing if you do all the voices in a smattering of different British dialects.
As super-hero parodies goes, this is one of them. It's amusing in parts, and it's certainly drawn better than most of them. But it moves along very well-trodden paths, and doesn't really add much of interest to the genre.
It doesn't look like this series has been collected or reprinted, but there is a short continuation.
As with many of the Epic comics of this era, I am completely unable to find any reviews of the series.