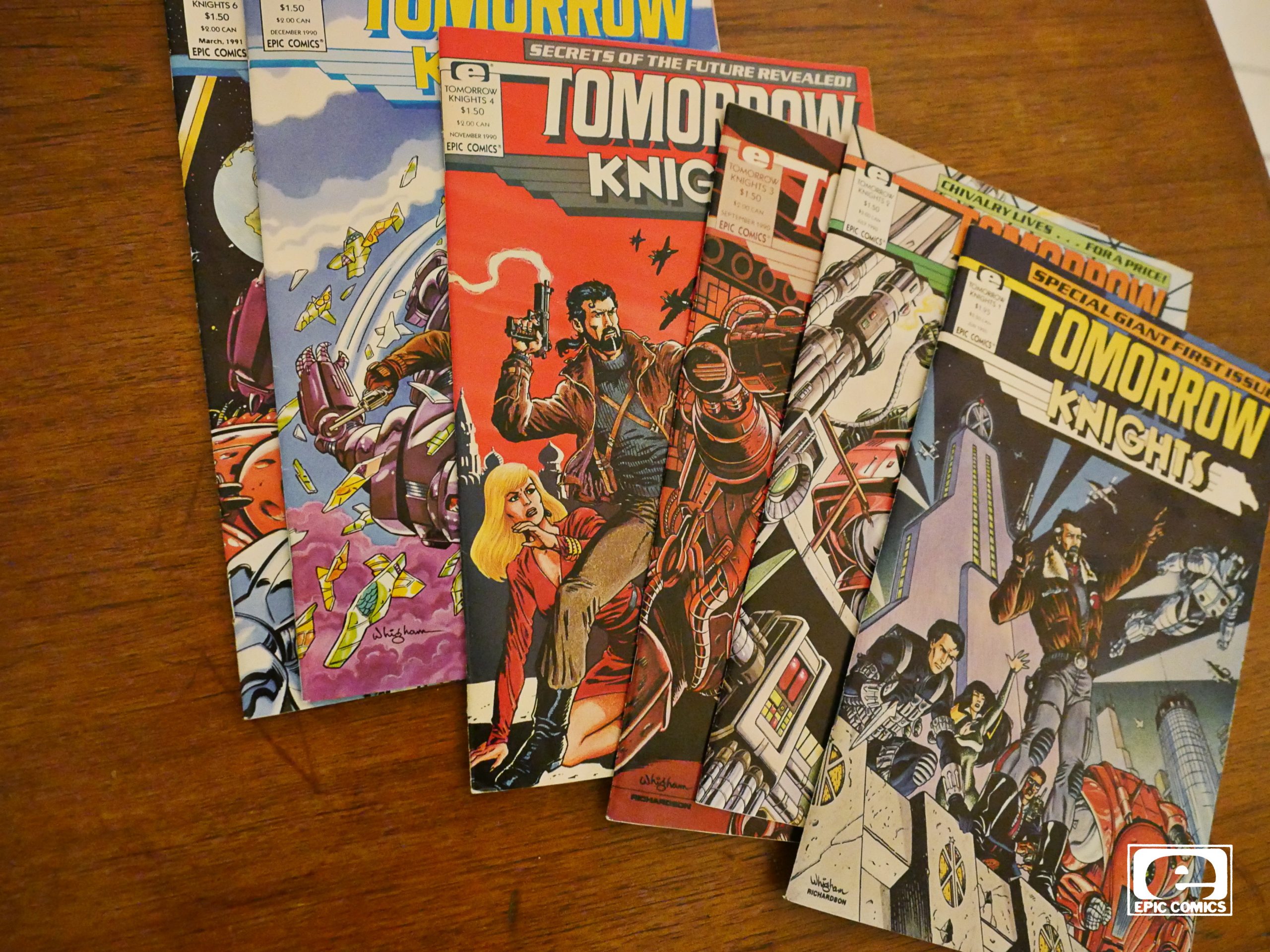 Tomorrow Knights (1990) #1-6
by Roy Richardson and Rod Whigham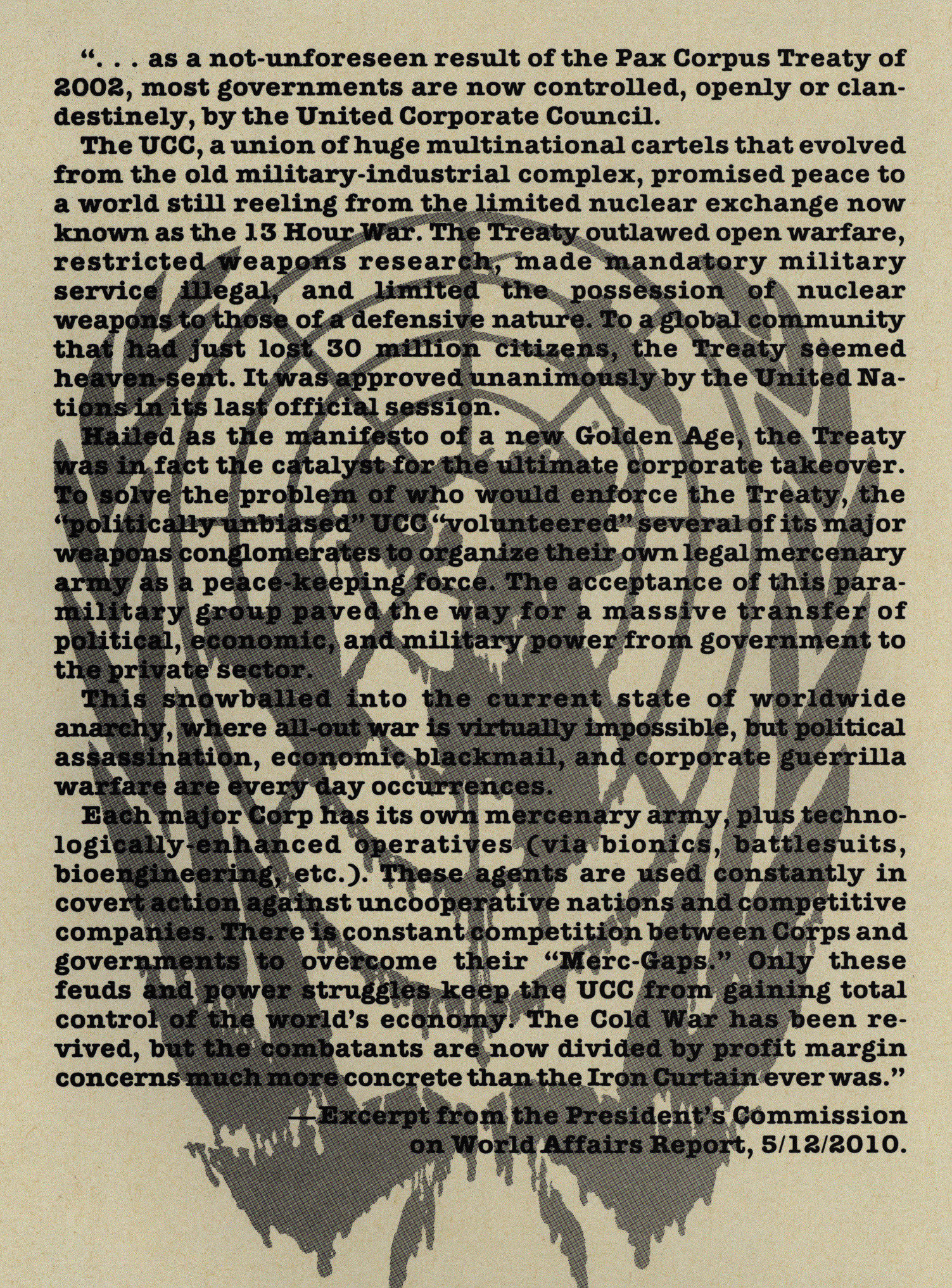 So this comic is set in a post-WWIII world where everything is ruled by corporations who have their own mercenary outfits, and this book is about one of those. So far so cliché. But it's pretty entertaining. They manage to establish characters that feels like they have more than the required depth, and there's more concepts and gimmicks in here than you can shake a stick at.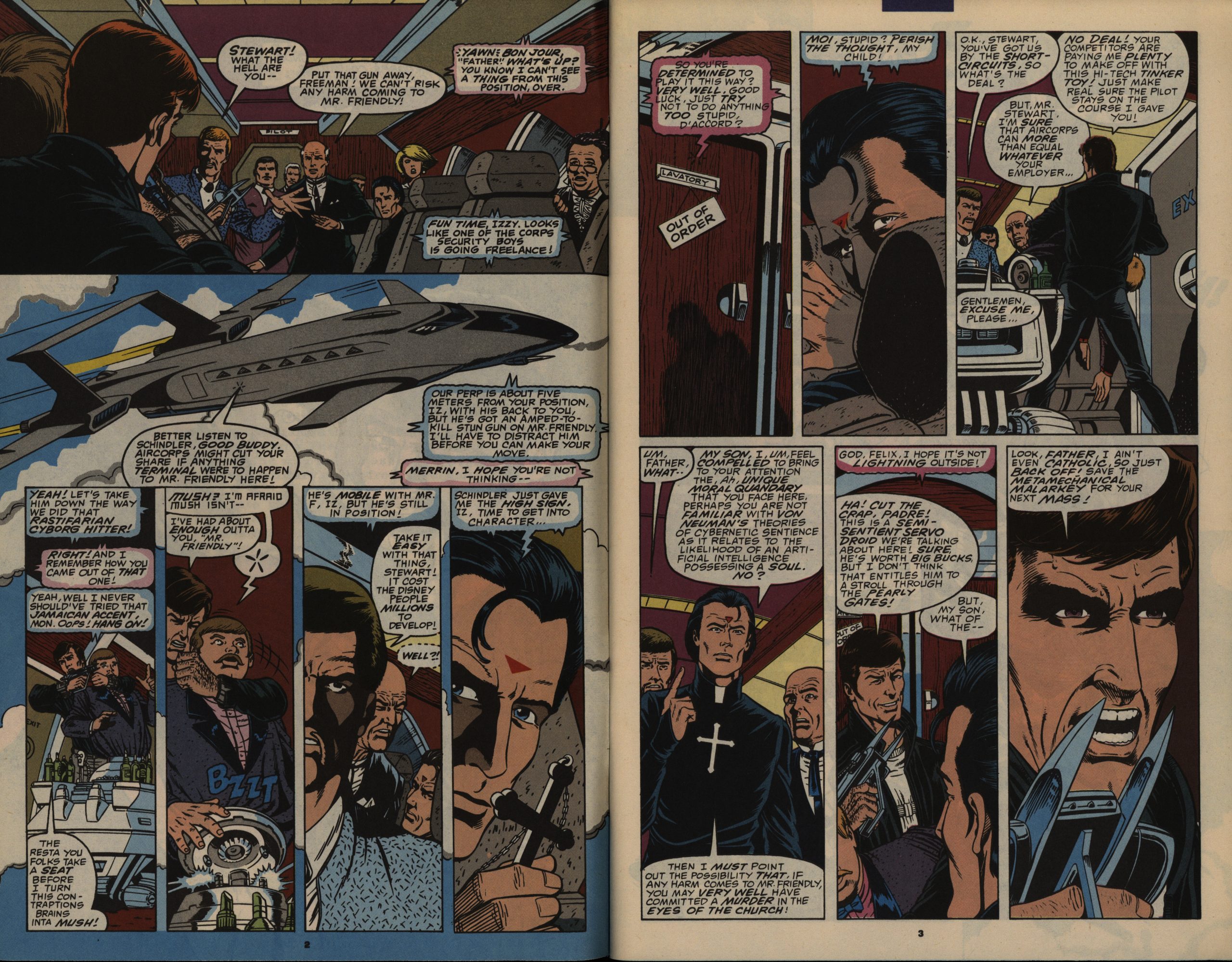 This is the second and third pages of the first issue (which is a 48 page spectacular), and it's pretty … typical, I guess? And illustrates the problem with this book: It's got so many characters, there's so much repartee, it's so dense. It feels like it's folding in on itself.
It's kinda modern, in a way? Not much exposition, but a multitude of voices.
The artwork does absolutely nothing for me, but on the other hand, there's not much space between all the speech balloons, is there?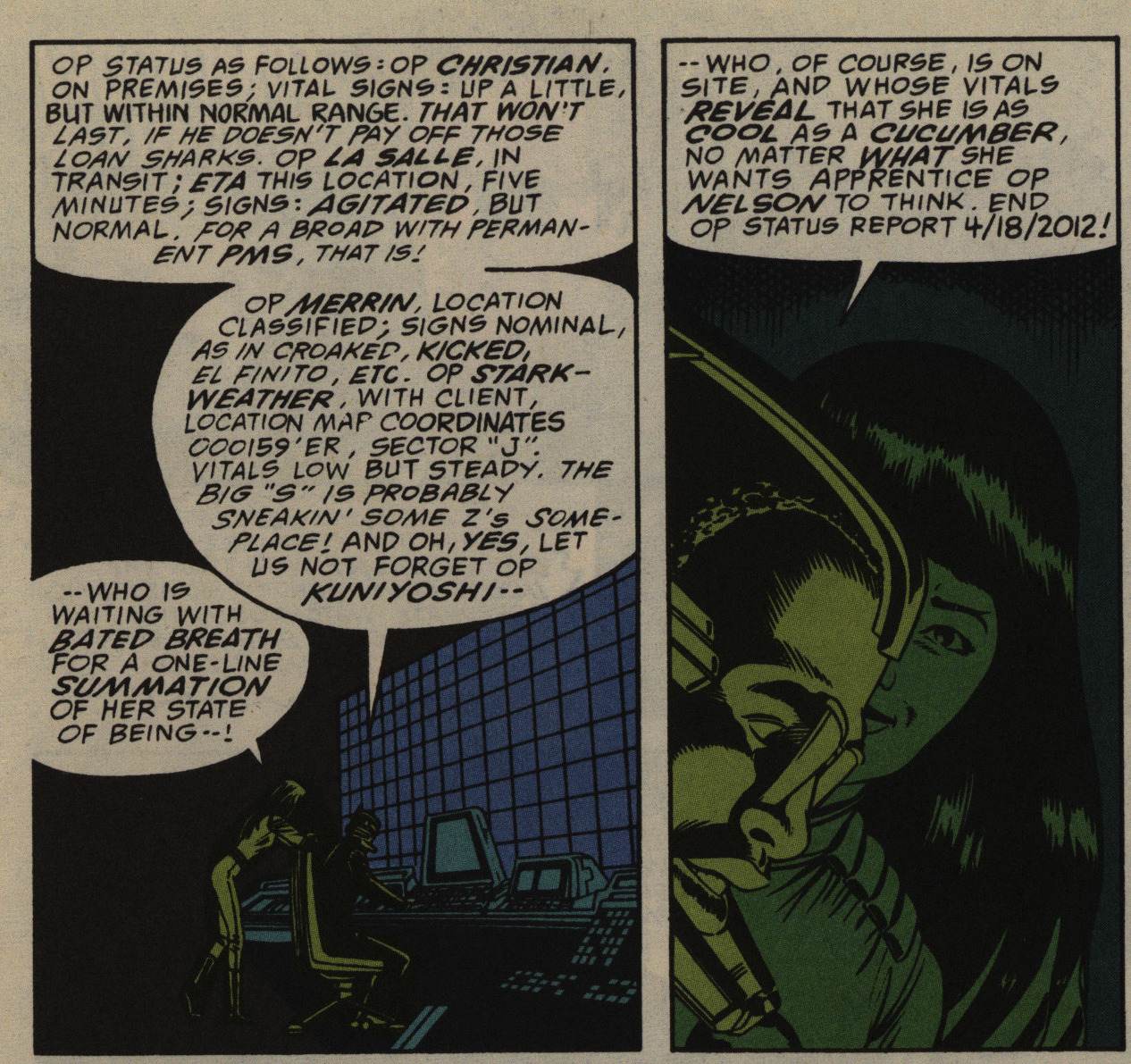 That's… some summation.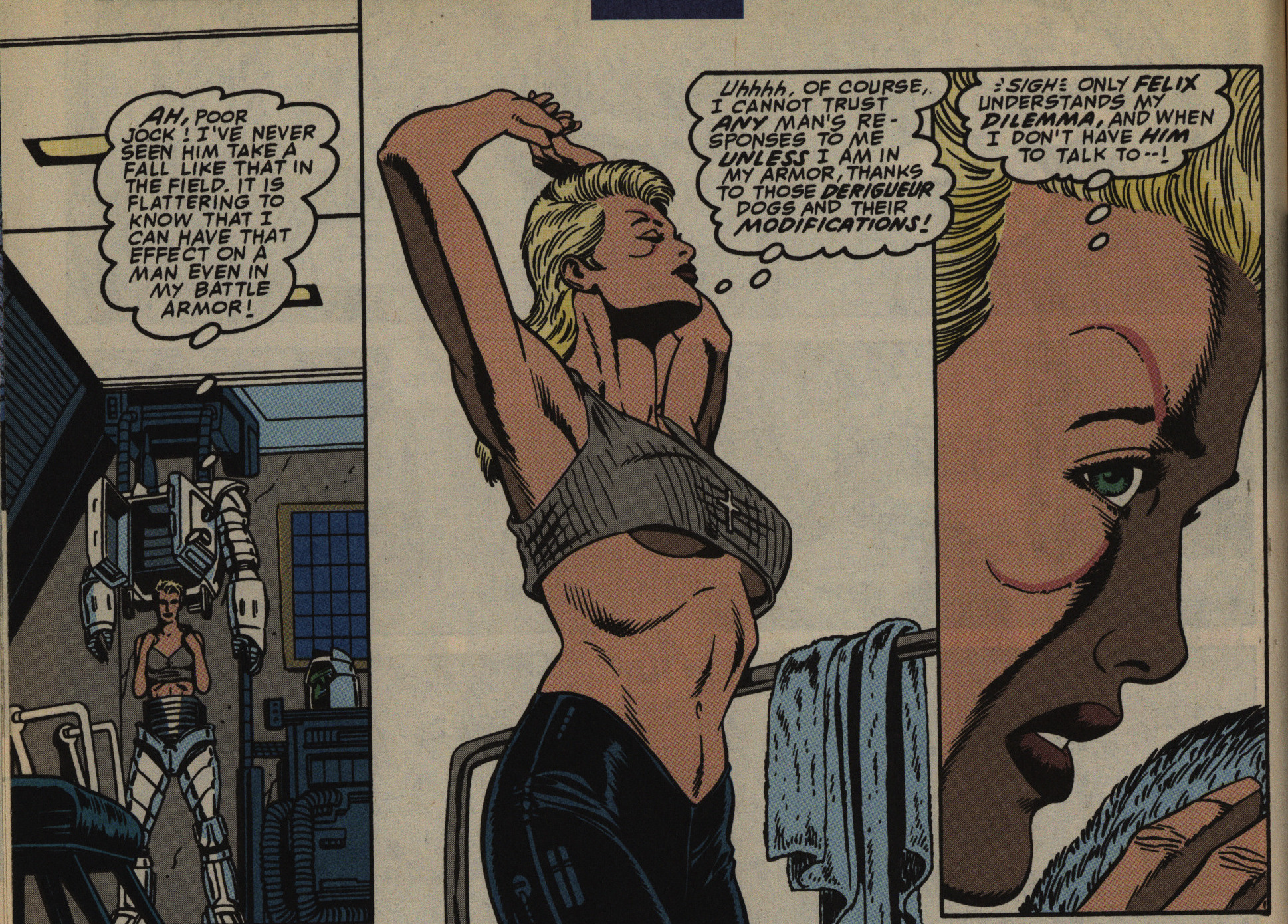 "Derigueur dogs"? Whenever there's a foreign word in this book, it's either misspelled or seems to be used in an odd way. Or both.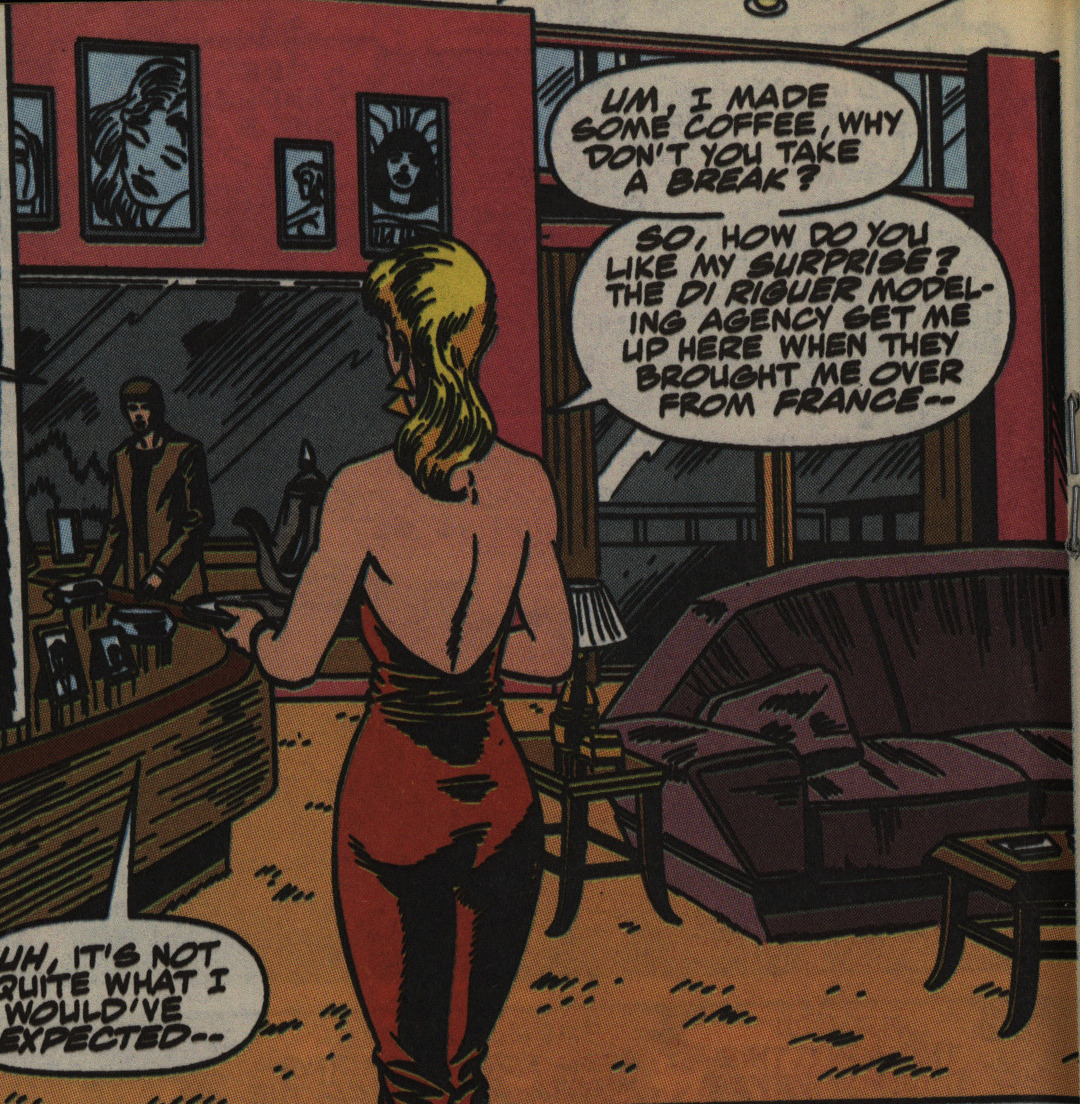 "Di Riguer modeling agency"? Are those the dogs?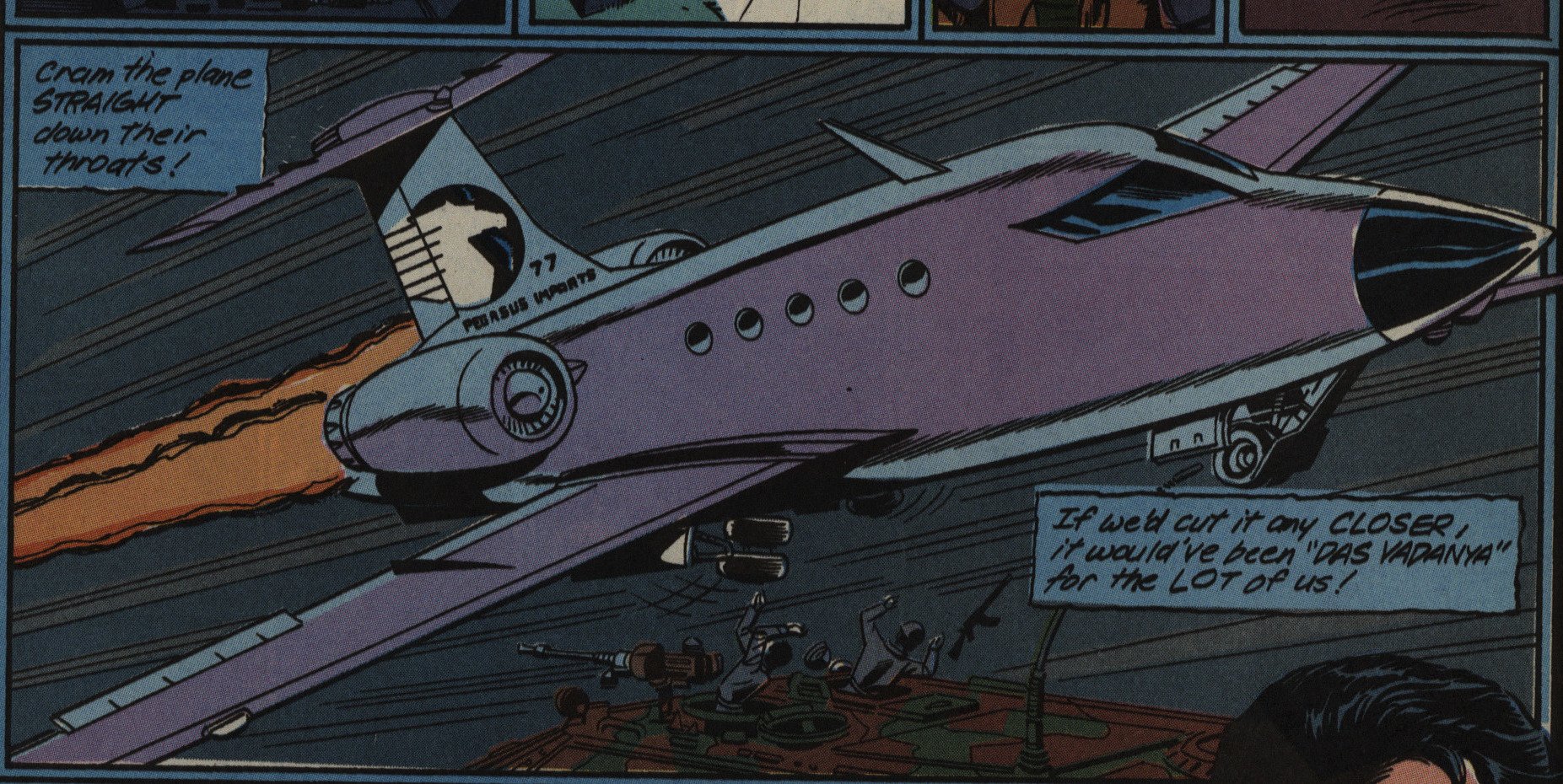 "Das vadanya"? Is that how it's spelled?

ANYWAY. I didn't mean to spend the entire blog post kvetching about odd ways of spelling words (and who am I to criticise speeling?), but I find I have little else to say. The artwork is super-uninspiring.
But they did predict deep-fake porn.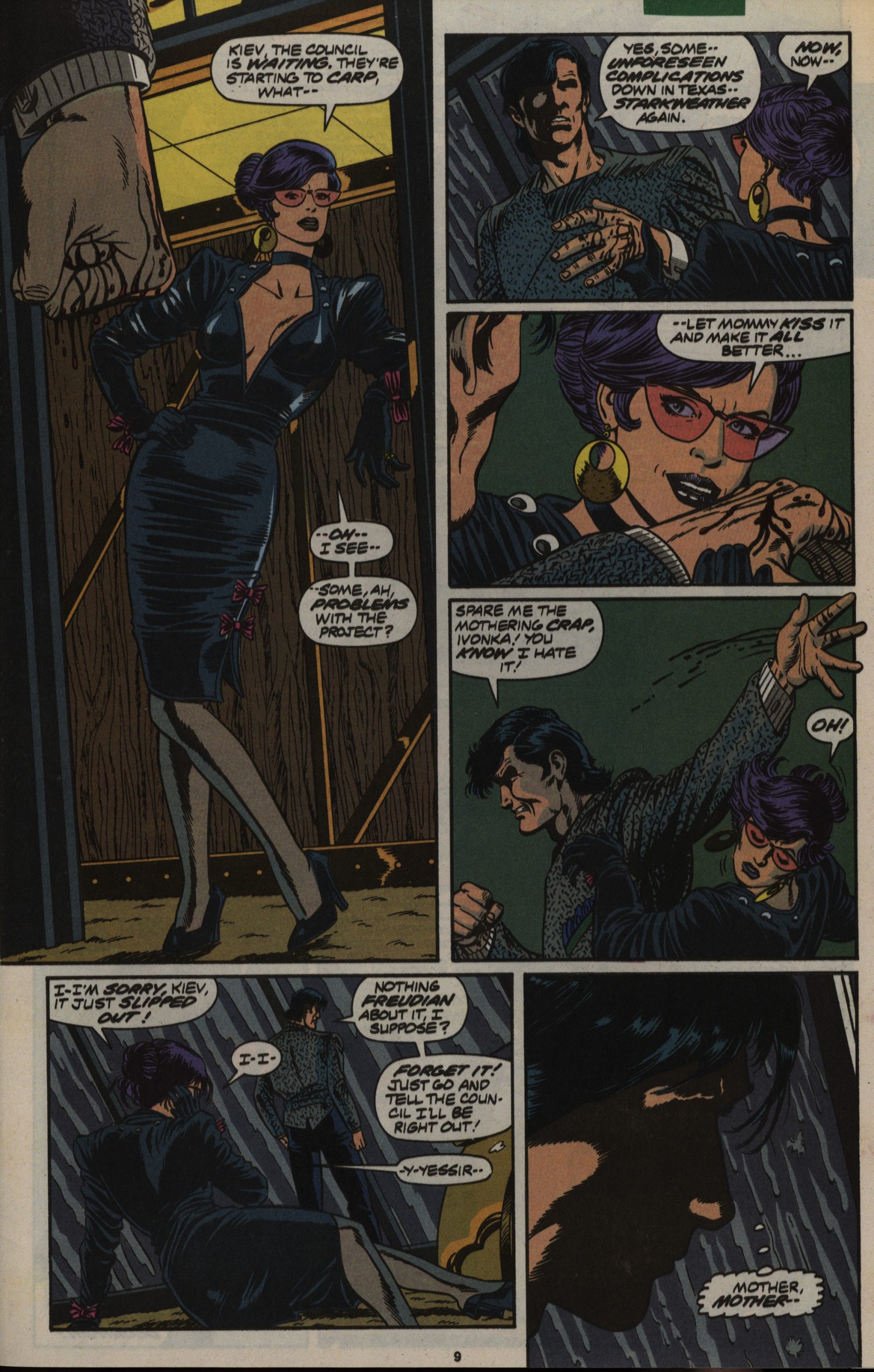 Like I said at the start, there's a lot of … character development going on, but some of it doesn't make much sense. I mean… is she going to drink that blood? Is she a vampire!?!? And the "mother, mother"… I mean…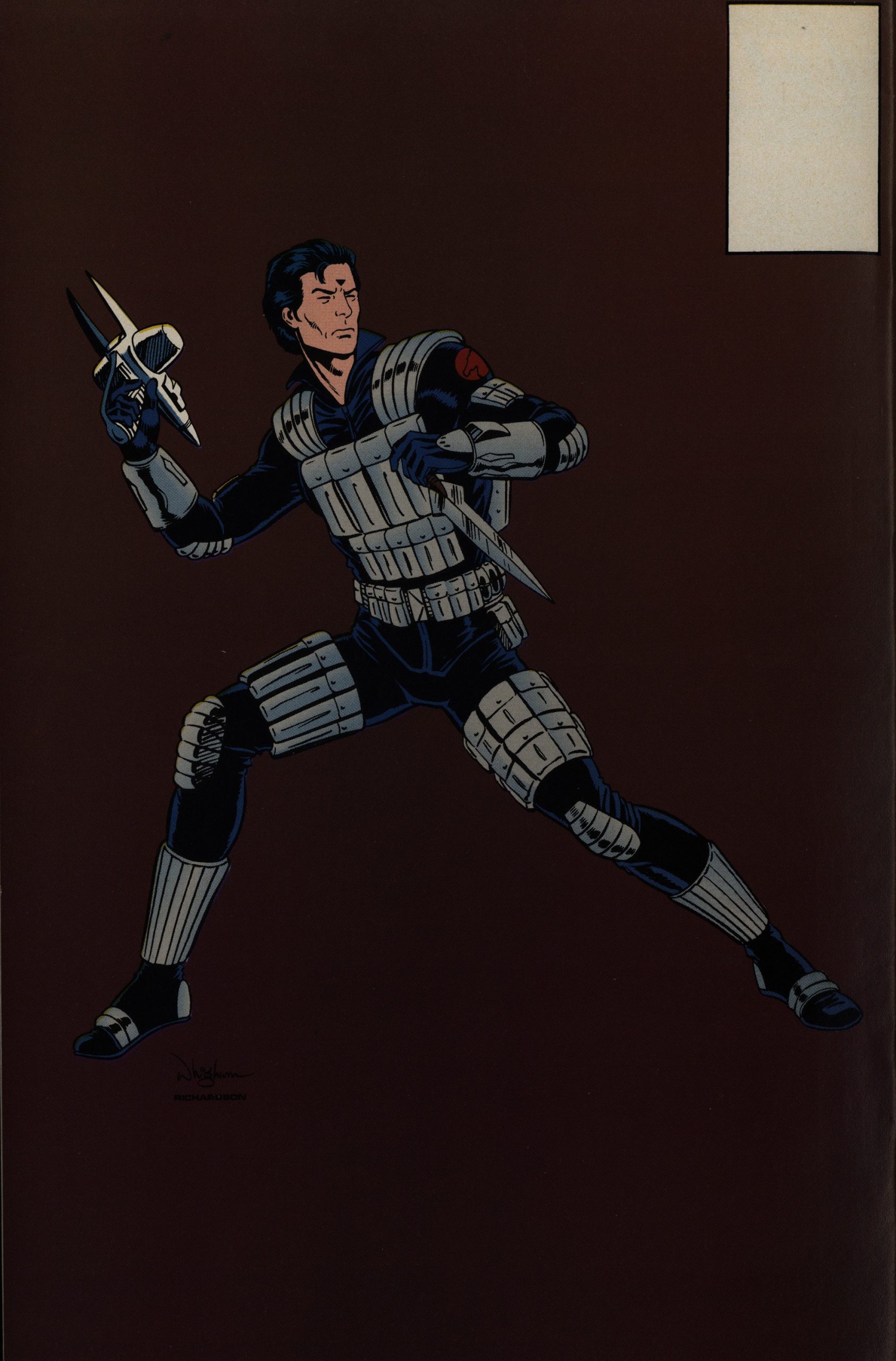 Manly stance alert! And that's quite a number of pouches for a pre-Image title. Note empty UPC box — this book was available for newsstand distribution, but unusually enough, had the bar code on the back of the book.
"T M Maple" writes in Amazing Heroes #179, page 80
There is lots of futuristic gimmickry
in the stories and many of the high-
tech inventions are worked quite well
into the structure of the future world
and the stories themselves, but I feel
like I've pretty much seen this all
before. Maybe it's the plucky little
group besting the larger and nastier
opponents. Maybe it's the big, un-
caring corporations headed ty tough,
mean bastards. Maybe it's the snappy
banter in the face of danger or the
tough-talking team leader.
There's a lot of gloss here, and there
is even an attempt to build conflicts
and relationships into the situation,
but there is also a lack of heart.
Without characters that you care a-
bout, any action/adventure story loses
a lot of its impact. This is a fault
shared by the majority of action/ad-
venture movies today, by the way.
Don't get me wrong. This is not at
all a poor series. A lot of care has
gone into developing the setting, the
general outline and the characters.
The storytelling can be a bit choppy,
but it generally holds the reader's
interest well. However, those qualities
that would make it rise over the mere-
ly diverting are lacking. Maybe this
will come with time, but as it is, it's
the sort of thing that you can take or
leave.
This series has apparently never been reprinted, but they made a role playing game from it.