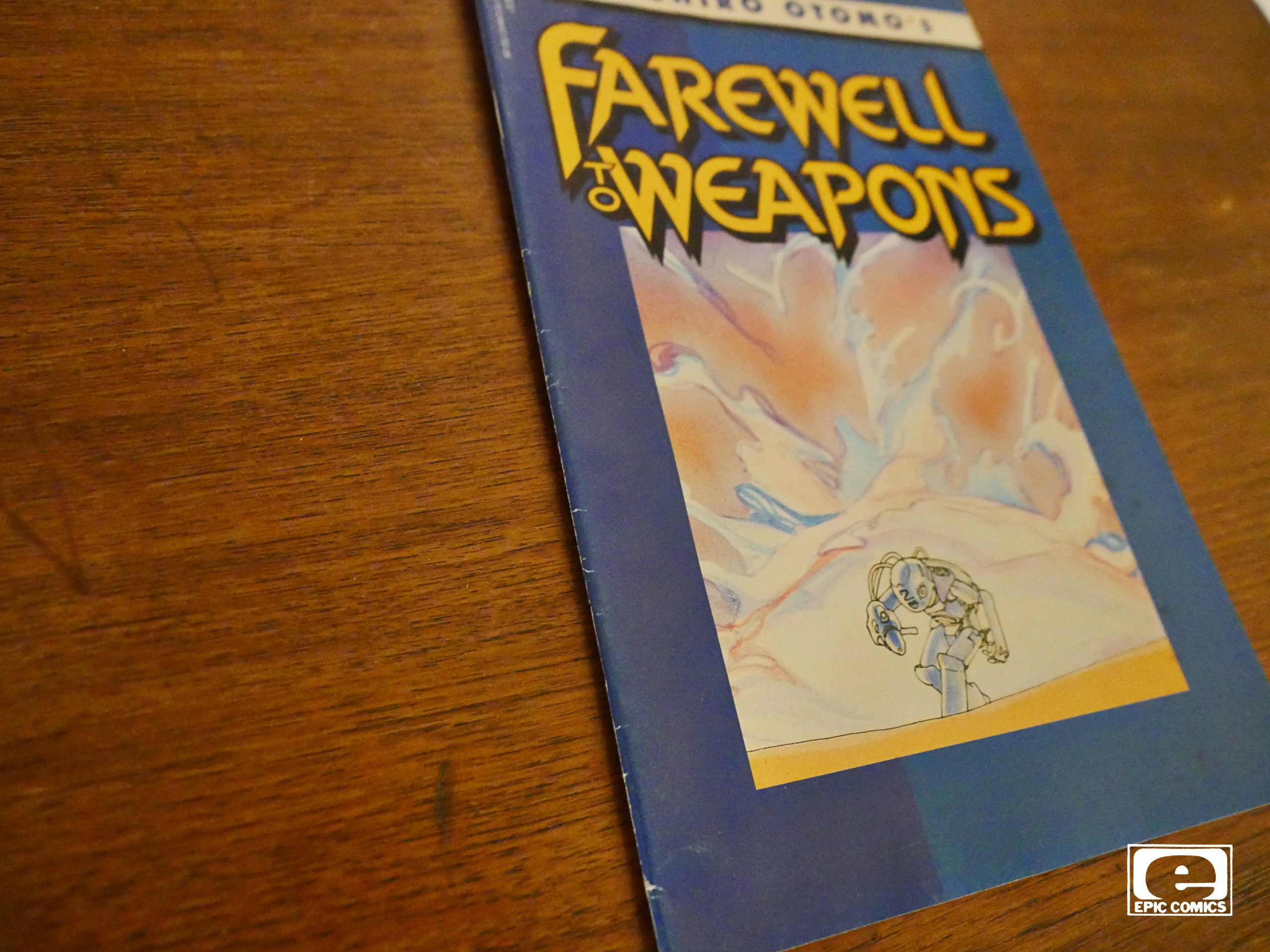 Farewell to Weapons (1992)
by Katsuhiro Otomo
This is an oddity: It's a one-shot reprinting a one-off (?) story Otomo did a decade earlier in Japan. Marvel was doing Akira at the time (and very successfully, too), so I guess it makes sense from that point of view, but a single 32-page normal-format comic book? Not even as a series of Otomo shorts? It's odd.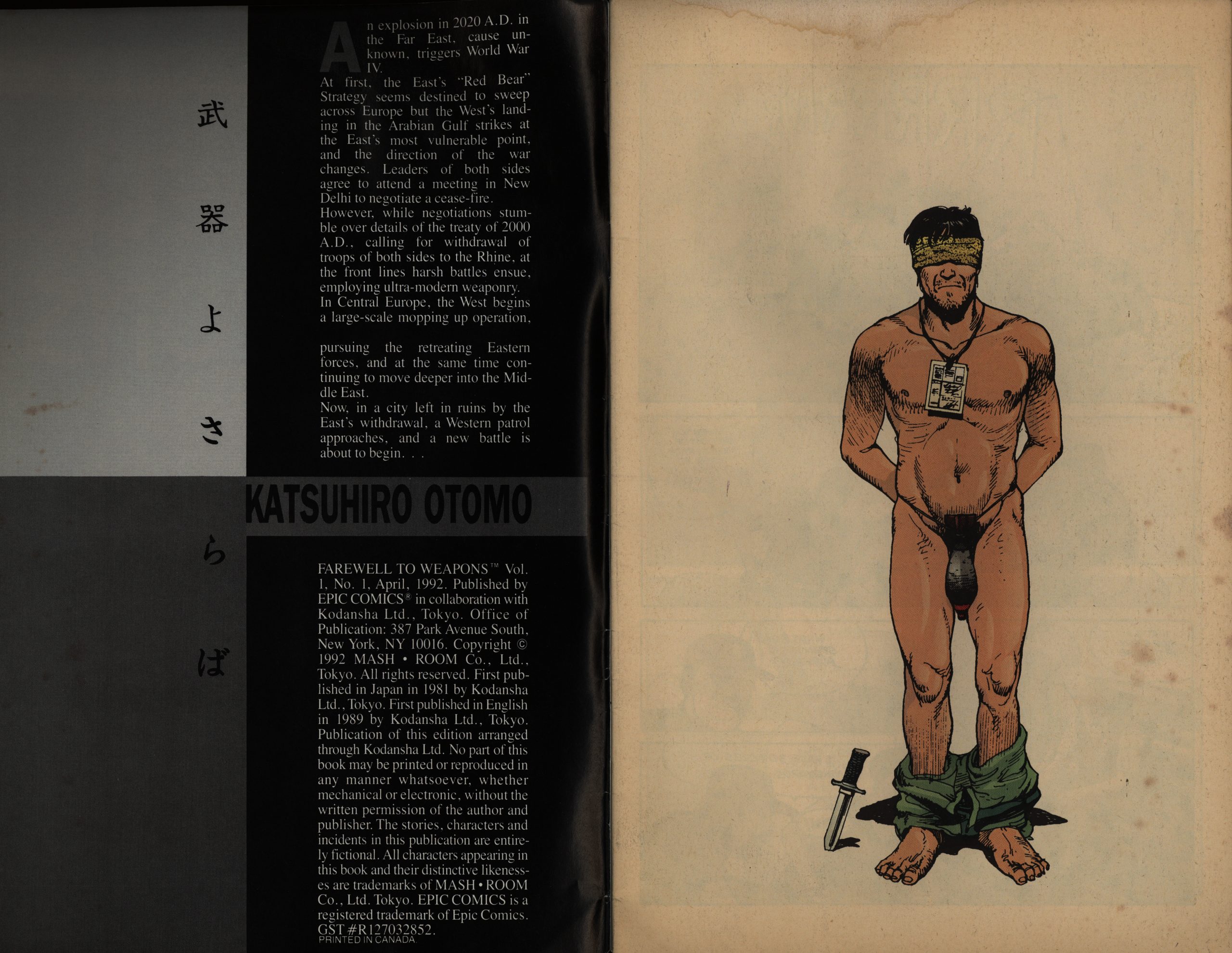 Or was this a one-off story? We get a page with an introduction to the background of this thing..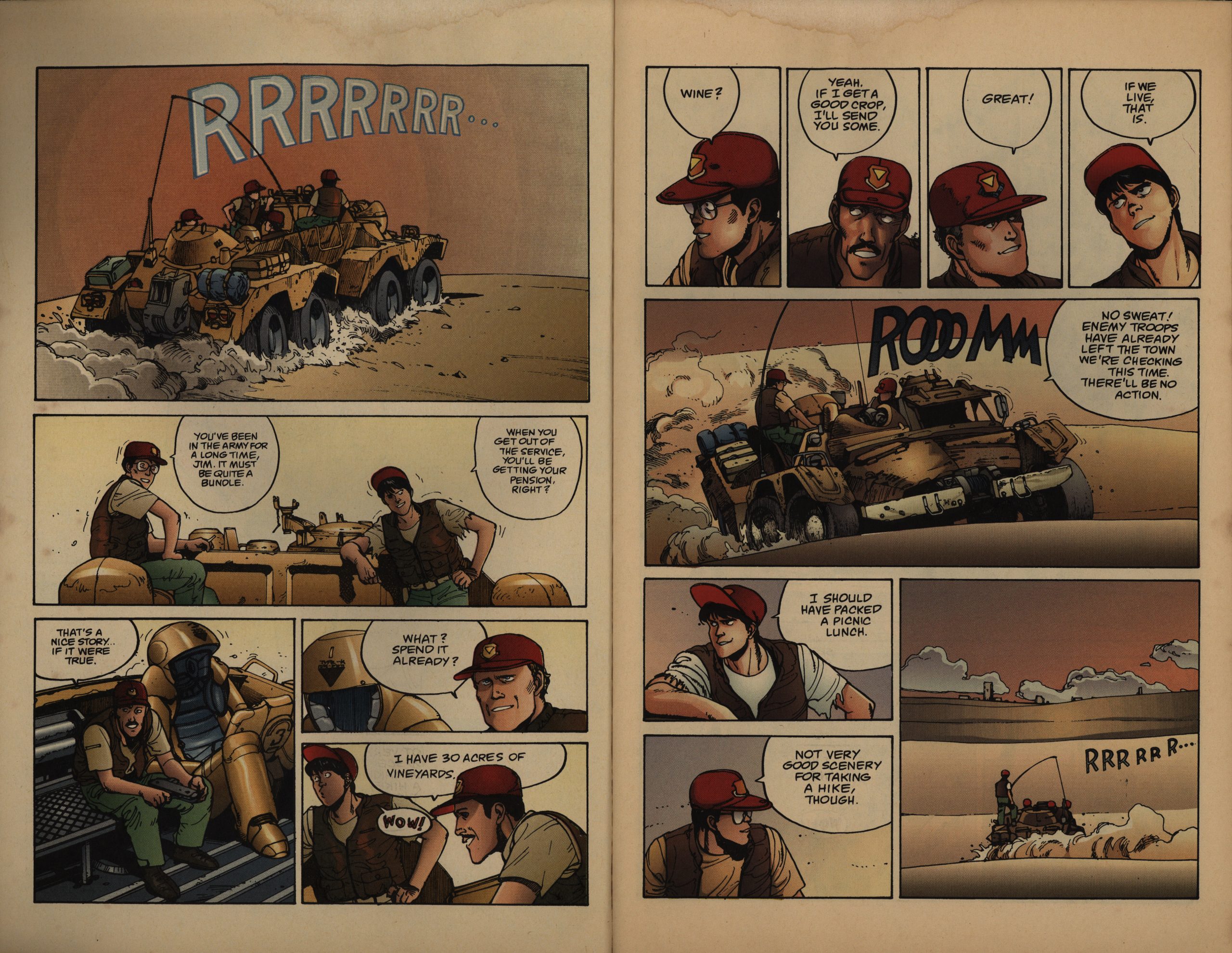 … and then a very effective introduction to the characters.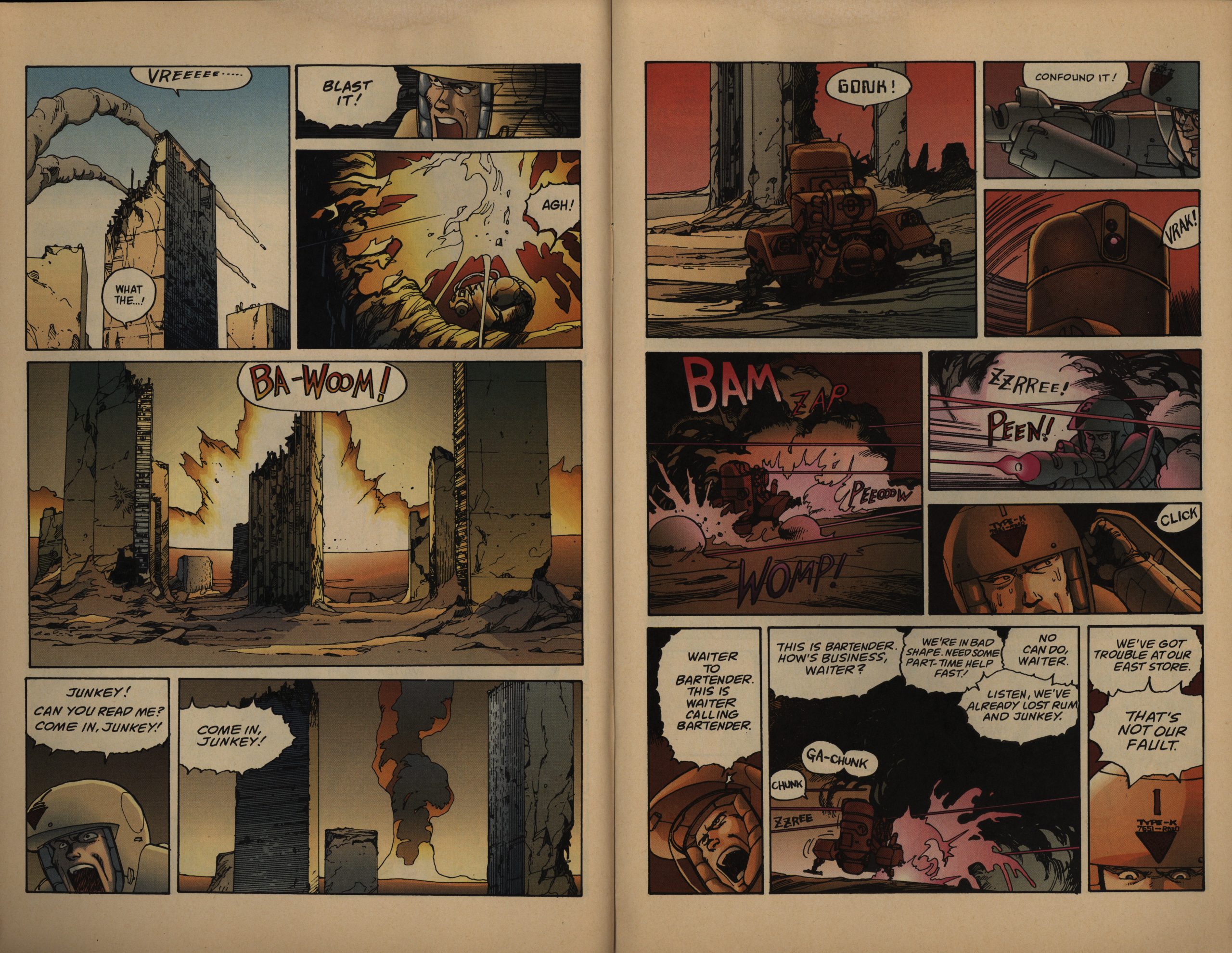 And then the rest of the 25 pages is taken up by the guys fighting that robot thing (wherein most of them are killed). And then it ends with a joke.
It's a good story! It was originally done in black and white, but Steve Oliff does the colours (as he did for Akira). Looks great, and Otomo is great at doing confusing futuristic shootouts, so what's not to like?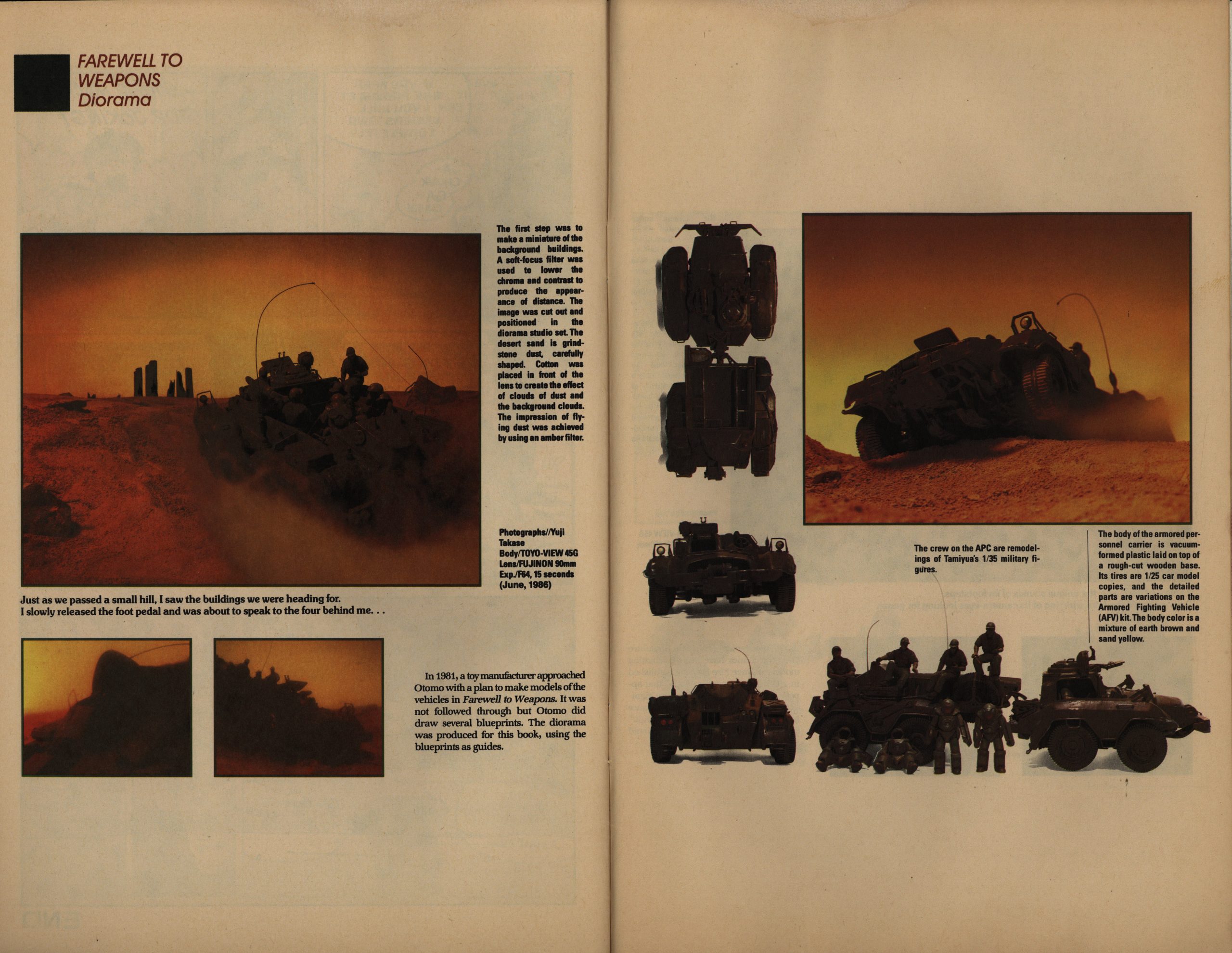 The book is padded out by a… diorama!? What? Why?
Did Otomo just want to do the diorama, and then told Marvel to give his assistants money to finish it?
This book is a mystery hidden in an enigma, eaten by a grey cat in a dark cellar.
I tried googling for information about this curiosity, but was unable to scare up any information.